Case Study: Daily Deals & InvadeLA App
In 2011, companies like Groupon and LivingSocial were promoting huge discounts to drive customers to restaurants and other retail merchants. Over time it became clear that these offerings were not sustainable for small businesses. Running these campaigns became more of an advertising investment, rather than a profitable one, and unfortunately sometimes led to businesses closing their doors. I wanted find a better way for businesses to offer incentives to their customers while still maintaining profitability, but first I needed to understand why deep discounts were not working. This kicked off our initial discovery and user research.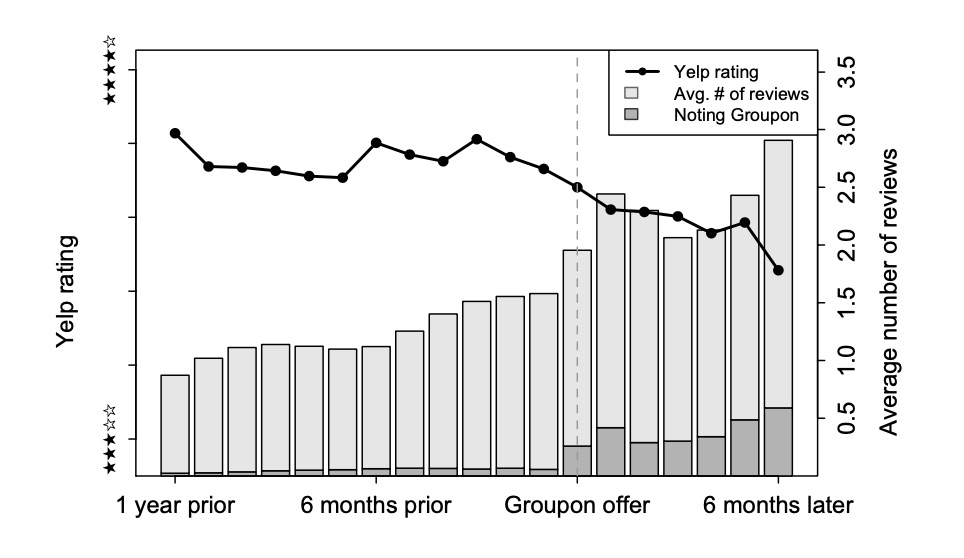 Luckily for us, there was plenty of resources on the web to validate some of our hypotheses around profitability. Businesses ran these deals knowing they were not profiting on the first visit, because the intention was to just increase aquisition of new customers. For the most part it got new customers through the door, but not so much with retention. When customers used their vouchers, it de-valued the services and food they were buying so they didn't feel they should pay full price on their next visit. In our ongoing research we also found something even more concerning. There was a direct correllation between running these promotions and a decline in ratings on Yelp. Not only did the merchants lose money, it hurt their reputation.
Based on this study, the data allowed us to conclude two main points in regards to the impact of daily deals from Groupon and LivingSocial:
Sales and revenue were relatively flat and trended downward when looking at a per-deal basis week-over-week

While there was an 84% increase in reviews, there was an average 0.12 drop in ratings after a deal was offered